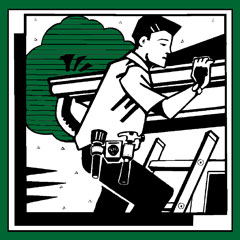 Depending on your financial resources and the scope of your home improvement plans, obtaining funding for your project may be an important concern. You may be able to pay for a small project out of your ongoing household budget, but you may need to borrow money for a larger project. If you participate in a savings or investment plan at work, you may be able to obtain a short-term loan from your account, or you may be able to borrow against the value of your life insurance policy.

In many cases, your local bank or credit union can arrange a suitable loan for your home improvement project. These financial institutions can help you decide whether a second mortgage, mortgage refinancing, home equity line of credit, or unsecured loan is the best option for your situation. Most home improvement loans involve a lien against your home, so be sure to compare interest rates and payment terms carefully before committing yourself to any of these financing options!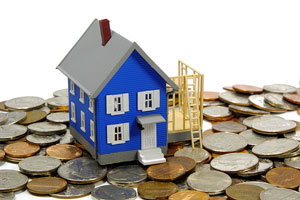 Before you start remodeling and improving your home, you should consider whether your home improvement project is a good investment. If your kitchen or bathroom needs updating or renovation, you could recover up to 80% of your kitchen remodeling costs and up to 90% of your bathroom renovation costs. Likewise, if your home is smaller or in worse condition than the average house in your neighborhood, you may recover much of your home improvement costs. However, excessive home improvements that make your house stand out in the neighborhood are seldom good investments.
Whatever type of home improvement project you're planning, it is important to select your contractor and read your project contract carefully. These steps can be crucial to obtaining good value for your money and achieving a successful project. Before embarking on your home improvement planning process, you may wish to review these pointers and tips about home improvement contracts.
This home improvement loans website features a selection of information resources to help you find a home improvement loan and choose reputable contractors and suppliers for your home remodeling project.
Home Improvement Resources and Loan Calculator
---
Copyright 2004-[an error occurred while processing this directive] Zeducorp.
All rights reserved.
About us
.
Contact us
.
Search
.
For your convenience, certain links will open in new windows.
Home Improvement Loans - Home Improvement Loan Guide
Recent Home Improvement News
---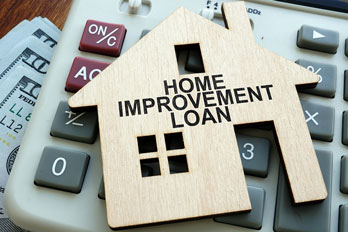 House, Calculator, and Federal Reserve Notes